July 12, 2020
Will Shillibier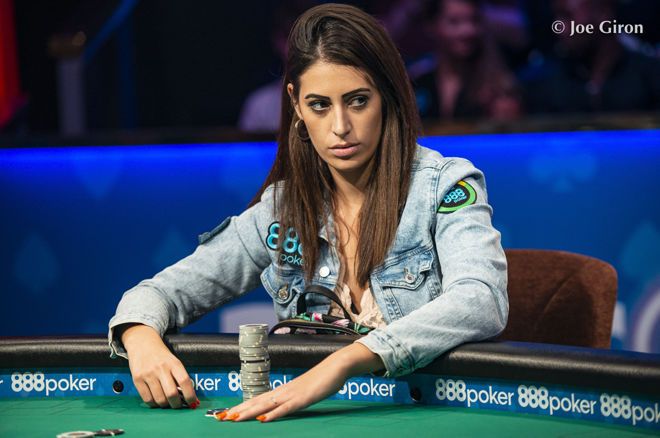 Last year, at the 888poker LIVE Festival London we saw Romania's Adrian Constantin win £100,000 and package for the 2020 World Series of Poker Main Event in Las Vegas, courtesy of event sponsor 888poker.
PokerNews were of course in attendance, and while we were there Tiffany Michelle managed to catch up with a number of 888poker pros including the lovely Vivian Saliba. Last year Saliba finished fourth in the $888 Crazy Eights at the 2019 WSOP, and was full of helpful advice for poker players just starting out, including this list of 8 things you should not do at the poker table!
Check Out These Half-Price Tournaments in the 888poker Sunday Sale
1. Don't Slowroll
Many poker players have called for an end to slowrolling in poker, with Daniel Negreanu even going so far as to call it "sociopathic"after an incident at the 2019 World Series of Poker. Saliba is just another player adding her voice to the cause!
2. Don't Eat With Your Hands and Grab Your Cards
Call it cleanliness, call it manners. There's nothing worse than seeing someone dig into a burger, nachos or whatever casino snack they've purchased, and then reach for chips to count out a raise. If you're going to eat while you're at a poker tournament, do it at the break – or stick to using utensils!
---
---
3. Don't Act Like a Robot
When you're focusing so hard on making correct decisions consistently at the poker table, you can often find yourself going on autopilot in certain spots. That can be a huge leak for certian players, so try to avoid acting like a robot at the table.
4. Don't Be Antisocial
Another type of robot you can be at the table, is an antisocial one. It's long been a stereotype associated with online poker players who just sit there and click buttons, and don't have to worry about the poker at the life felt. Try to engratiate yourself at the poker tables, not necessarily to make friends, but at least to try and have fun while you're playing!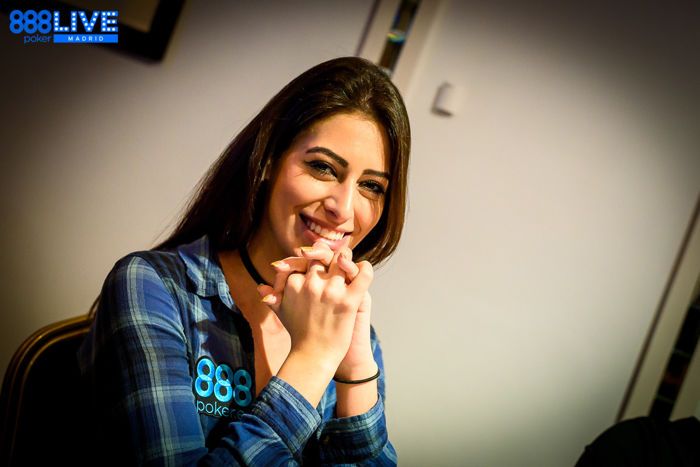 5. Don't Be Rude to the Dealers
Another way to be courteous at the poker tables is to be friendly to the dealers. As you play more poker around the world, you may run into them on a regular basis so the last thing you want to do is make them dislike you!
6. Don't Play Beyond Your Bankroll
Play responsibly. Take bankroll management seriously and don't play beyond your means. That doesn't mean you're not allow to take shots at certain tournaments, especially tournaments with large guarantees or ones where you may have an age, but longterm it doesn't make sense for you to play beyond your bankroll.
Over $500,000 in Prizes to be Won During 888poker's Trails of Fortune
888poker's Trails of Fortunes promotion is still running – grab a share of $500,000 before August 9th!
Click Here
7. Don't Act Cocky
One of the best thing about poker is that it's a great leveller. So it doesn't pay to get cocky after scooping a couple of early pots. That luck and indeed that cockiness might come round to bite you in the end.
8. Don't Bluff Vivian Saliba!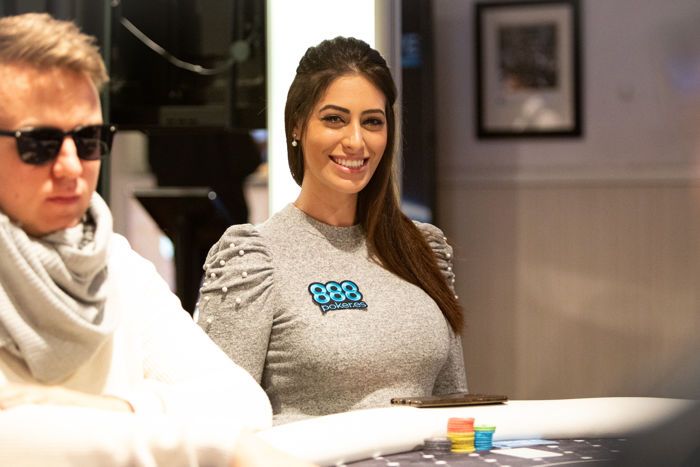 Vivian Saliba's last piece of advice was exactly this – don't bluff her! Don't believe that she said it? Check out the video for yourself!
[embedded content]
Need an Account?
The Sunday Sale will only be around this weekend. If you want to play in these high-value events but don't already have an account at 888poker, we have great news for you.
Simply download 888poker through our links and you will be awarded an $88 bonus (£20 in the UK) without making a deposit. Once you are ready to make your first deposit, it will be matched in the form of a bonus up to $888, or more than twice as much advertised on the site.