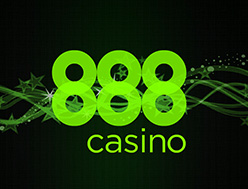 The market-leading live roulette provider, Authentic Gaming, has struck a deal with 888, popular online gaming and entertainment solutions provider. As a part of this agreement, Authentic Gaming would be able to roll out all the games it offers to 888's players in the UK, Sweden, Denmark, and Italy.
This partnership brings some of the most popular roulette games such as 24/7 roulette, Grand Roulette as well as the company's phenomenal success, Blaze Roulette to various online casinos run by 888 Canada.
Blaze Roulette is a classic roulette game played in a gameshow-like environment that features a host instead of a dealer. Authentic Gaming launched Blaze Roulette in 2019, and since then, it has become very popular all over the world.
In addition to Blaze Roulette, 888 players will also get access to Authentic Roulette, a game that is streamed live from real roulette tables from casinos around the world. It also includes Authentic Gaming's Premium Table option, which includes live streams from US-based Foxwoods Casino and Denmark's Royal Casino. The players also get access to Casino International from Georgia, Bad Homburg Casino in Germany, and Aspers Stratford Casino from the UK.
[embedded content]
The CEO of Authentic Gaming gave a statement saying, "This partnership with 888 is a breakthrough moment for Authentic Gaming and marks our arrival as a leading live roulette provider. 888 one of the world's leading online gaming and entertainment solutions providers and we are thrilled to offer our games to its players."
"Live roulette is enjoying a surge in popularity as players seek out a more authentic online casino experience, and our games have been designed and developed to provide the most engaging and thrilling experience which complements 888's existing games for its players," he added.
The Senior Vice-President of B2C at 888, Guy Cohen, said that 888 is focused on bringing a vast array of games to its players. He said that it is a great honor that 888 struck a deal with Authentic Gaming, and it can now offer live roulette games on the platform. He wishes to see this partnership lasting for a long time and benefitting the two companies.
​