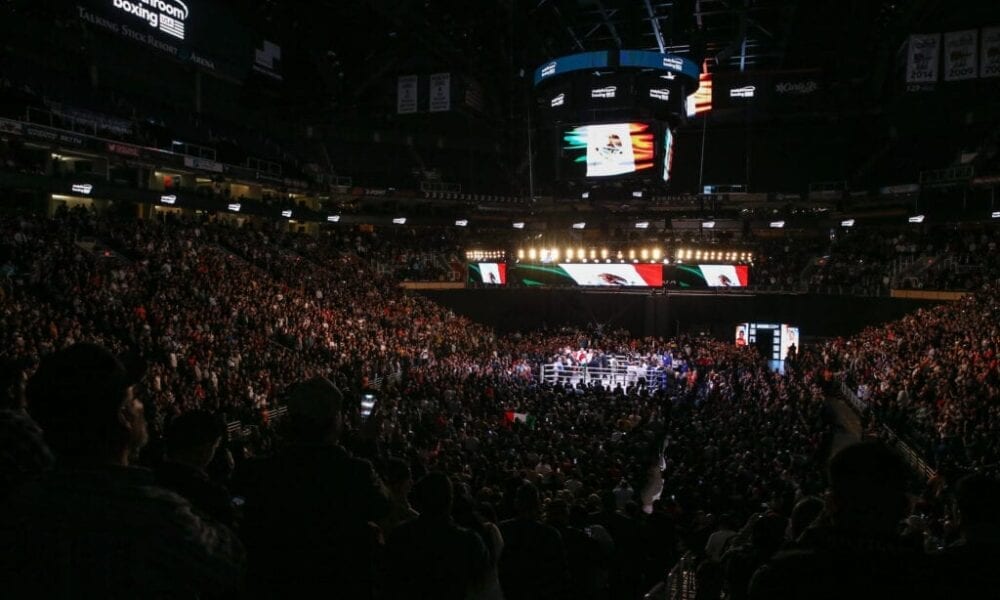 Okay, let's talk about how boxing once again took a backseat Saturday night by something I didn't even expect to happen.
UFC 251 was last night, which took place on Fight Island (*cough* the Middle East *cough*), but that's commonplace now. That happens with non-UFC pay-per-view cards as recent as two weeks ago with the Miguel Berchelt card starting 47 minutes late. Compared to the intermission for Canelo Alvarez's win over Sergey Kovalev last November, that's nothing.
You can now add Professional Bull Riding on your "events to cause, boxing to not run at the scheduled time" on your bingo sheets. The bull riding event from Sioux Falls, South Dakota, caused an 11-minute overrun, which saw them pick this up, already in progress.
CBS Sports Network aired boxing last night. Unless you checked your local cable listings for the World Boxing League Cruiserweight Title match between Deshon Webster and Samuel Clarkson, this might be one of two places talking about what happened (Jake Donovan of Boxingscene.com is the other with the recap as well of the contest).
I can't fathom having a tv card and not promoting it. Even if there isn't a crowd, I'd still be promoting and advertising on social media and such. I'd still invest in promo, videos, posters, etc. I'd still have my publicist working to get the guys some ink. #boxing

— Raging Babe (@RagingBabe) July 11, 2020
I'm not saying that CBS Sports Net did anything wrong here, but the fight card lead by Bigger Than Life Entertainment should've been a bigger deal for a couple of things.
First off, the fight card that aired in Biloxi, Mississipi, was the first one in the United States by ANY promotional outlet that had fans in attendance since the pandemic. The broadcast made it a point to remind you that about 1,000 fans spaced out to follow social distancing guidelines were there to make noise at the Mississippi Coast Convention Center, which sits typically 11,000.
Secondly, a World Boxing League Title, what is that, and how come I never heard of it?
Because no one has heard of it but based on their website, "World Boxing League is not only one more organization with only belts because we want onr more step is the booxing globe."
Those typos are their words, not mine, but safe to say there isn't much about them outside of Zab Judah is in their 2020 Hall of Fame class…hope he knows about it.
The main event between Webster and Clarkson for the vacant strap after ten rounds stayed as much as both fighters fought to a relatively uneventful majority draw. Judge Wayne Spinola had Clarkson winning 96-94 but judge Bill Clancy and John Dixon had it 95-95 for the final draw verdict.
To anyone watching the fight, the draw seemed to be the best that could've happened in what was a fight that even Mark "Too Sharp" Johnson on the broadcast couldn't enhance.
While you may not have known it happened, the progress of fans in the stands for this boxing event is going to be the blueprint for the bigger promotional outlets down the line for shows as they all start back up later this month and in early August.
Bigger Than Life Entertainment is going to be a trivia question and the answer of first Boxing show back with fans in attendance for 2020 is the question. While the main event was as non-descript as the promotion leading up to the fight being aired Saturday night, this all is promising and a step closer for fans watching ringside live boxing.