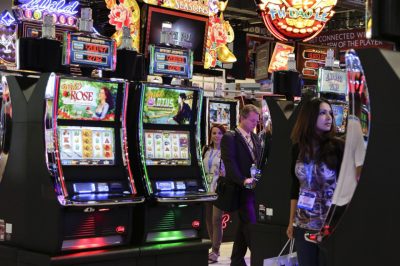 Gambling giants Boyd Gaming and Aristocrat Technologies have joined forces with one of the top providers of cashless payment solutions, Sightline Payments to make a smoother move to such payment options.
As a result of the partnership agreement, Sightline Payments will implement its cashless payment product at the Michigan City-based Blue Chip Casino and provide the gambling venue's customers with a whole new experience when they carry out payments. The partnership between Boyd Gaming, Aristocrat Technologies and the cashless payment solution provider would provide the Blue Chip Casino's customers with the chance to electronically fund their accounts, and this, on the other hand, would ensure a more transparent and safer model of play as a whole.
As revealed by the companies in their press release, slot machines will be the first to start offering such cashless payments. In case there is any money left at a certain slot machine, players will be able to easily transfer them back to their individual digital wallet.
The implementation of the cashless payment option would be a new beginning for the companies, as it would allow them to bring the new payment option to other casino games in the future, and expand the type of games and facilities across the venue where cashless payments would be available.
The popularity of cashless payments has greatly increased in the last year in all aspects of life, including availability in casinos and hospitality properties across the world. The coronavirus outbreak forced gambling operators to implement cashless payments in land-based casinos in order to make the environment safer for their customers.
Cashless Payments to Become Available to Other Casino Games, Too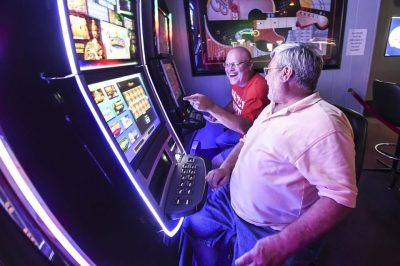 In fact, cashless and mobile payment options have been discussed for some time now in the gambling industry, with some operators having already addressed gambling regulatory bodies, asking them to give a quicker approval, especially after the Covid-19 pandemic outbreak in 2020.
Such payment options have already been adopted by some casino operators, such as the Seminole Tribe in Florida, which joined forces with Everi Holdings to start offering its customers cashless payment solutions.
The Morongo Casino and Resort emerged as the first gambling venue that started offering cashless payments in California. Even large payment processors such as Visa have revealed plans to become more supportive of the use of cashless payments during key sports events.
Blake Rampmaier, the SVP & Chief Information Officer of Boyd Gaming, described the collaboration with Aristocrat Technologies and Sightline Payments as a thrilling opportunity for a partnership that would end up bringing customers the best cashless experience.
Boyd Gaming would still have to get the approval of the local gambling regulator in order to be officially allowed to go live with the cashless payment solution.