November 03, 2020
Matthew Pitt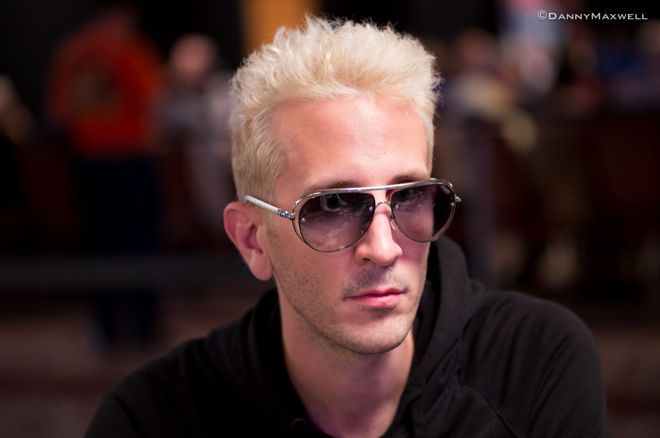 Poker tournaments commanding a $10,300 buy-in are not for the faint of heart. They attract the world's best players who lock horns over prizes us mere mortals can only dream about winning. The GGPoker Super MILLION$ is one such tournament.
The 153 players who started this $1,500,000 guaranteed super high roller tournament were reduced to a more manageable final table of nine on November 1.
Norway's "FiestaPagana" was the unfortunate soul who burst the money bubble. Their exit in 21st place locking up at least $18,128 for the remaining players.
"StillxAlive" was the first player to cash. They collected $18,128 much to the delight of the 13 GGPoker players who bought a stake in the 20th place finisher.
Other luminaries such as Joao Vieira, Andras Nemeth, Mark Radoja, Matthias Eibinger, Stephen Chidwick, and David Peters all saw a return on their substantial initial investment.
Peters fell in 10th place to leave only nine players in the hunt for the $321,948 top prize, and what a final nine they are.
GGMasters POY Update: Massive Shake Up in the Top 10
Super MILLION$ Final Table Chip Count
| Place | Player | Country | Chips |
| --- | --- | --- | --- |
| 1 | Elio Fox | Mexico | 3,098,695 |
| 2 | Gr4vyB04t | Ireland | 2,764,461 |
| 3 | rebuyguy | Costa Rica | 2,381,397 |
| 4 | Christian Rudolph | Austria | 2,300,048 |
| 5 | Sebastien Grax | Monaco | 1,656,933 |
| 6 | Bertrand "ElkY" Grospellier | Slovakia | 1,245,988 |
| 7 | Niklas Astedt | Canada | 657,166 |
| 8 | Timothy Nuter | Mexico | 621,978 |
| 9 | Ami Barer | Canada | 573,334 |
All eyes will be on Bertrand "ElkY" Grospellier, the GGPoker ambassador when play resumes at 7:00 p.m. CET. ElkY sits down in sixth place at the restart but has the ability to go all the way and become a Super MILLION$ champion.
ElkY is one of the world's best poker tournament players. He counts live poker's Triple Crown among his many achievements. This is ElkY's fourth Super MILLION$ cash from nine entries. It is his second final table appearance, the previous ending in an eighth-place finish back in July.
Our own Sarah Herring spoke to him before the Final Table.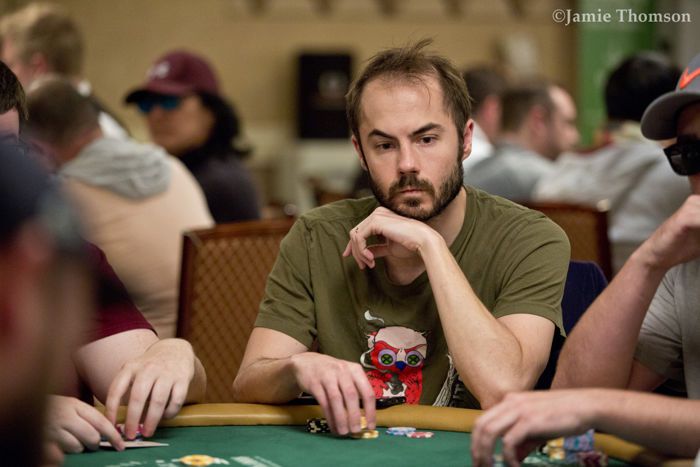 Two-time World Series of Poker (WSOP) bracelet winner Elio Fox is the man to catch at the start of play. The wily Fox has played in all but two of these Super MILLION$ events and has now cashed six times. Surprisingly, this is his first final table appearance. Fox has won $125,395 from Super MILLION$ tournaments, finishing fourth or better will reward him with a prize larger than his total Super MILLION$ winnings.
A whole host of stars will push Fox all the way, not least "Gr4vyB04t" who returns to the fray second in chips. It could have been an expensive tournament for Gr4vyB04t as they fired four bullets to reach this stage. That fourth bullet has resulted in their seventh Super MILLION$ cash and their first final table appearance.
Occupying third place when the star-studded final table gets underway is Costa Rica's "rebuyguy" who, despite their alias, reached this final table with their first bullet. Regardless of where rebuyguy finishes, they're guaranteed at least their second-largest GGPoker prize. They'll need fifth-place or better to surpass the $110,389 rebuyguy won in September in a WSOP online event.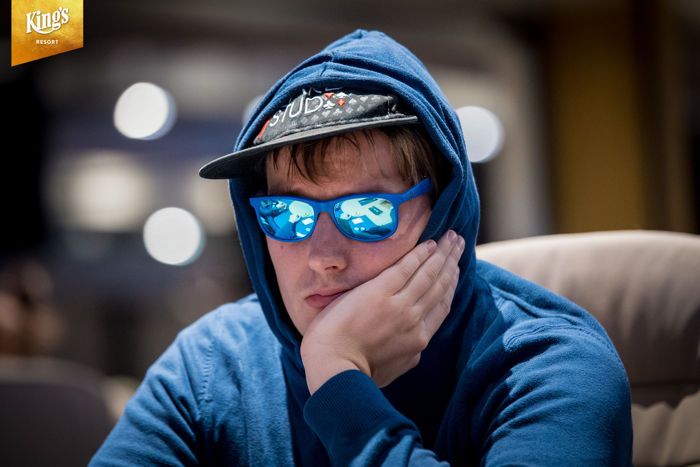 Christian Rudolph, better known as "WATnlos" is looking to add another six-figure prize to his already impressive $3,704,875 in GGPoker winnings. Rudolph is experiencing a couple of firsts on November 3. This is his first Super MILLION$ in-the-money finish from 13 attempts and, therefore, his first appearance at this event's final table. He returns in fourth place and is nicely poised to become a champion on the site once again.
Fifth-place currently belongs to Monaco-based Frenchman Sebastien Grax. Like Rudolph, this is Stax's first Super MILLION$ cash and final table appearance. Grax will be hoping to at least match his performance in the $1,500 GGMasters WSOP Edition which saw him collect $236.188 for a third-place finish.
The man in sixth place needs no introduction. Niklas Astedt has reached the Super MILLION$ final table for the second consecutive week. Last week saw Astedt finish second for $251,336. He'll be gunning for glory once again this week but has a lot of work ahead of him because his 657,166 stack is the equivalent of only 11 big blinds.
GGPoker Super MILLION$ "Building a History" says Randy "nanonoko" Lew
Only two players have shorter stacks than the legendary Astedt. Timothy Nuter is one of those. Nuter originally hails from the windy city of Chicago but now grinds online poker from sunny Mexico. Nuter's decision to re-enter in this week's Super MILLION$ has paid off because it earned him a spot at the final table. His only previous Super MILLION$ cash came at the end of June when he finished 14th for $28,630.
Ami Barer is the man bringing up the rear at the restart; he has a stack a shade under 10 big blinds. Barer has won millions of dollars from tournament poker, including more than $4.9 million at GGPoker alone. Barer is guaranteed a substantial return on his investment because he won a $1,000 satellite instead of paying $10,300 to enter.
Super MILLION$ Final Table Payouts
| Place | Prize |
| --- | --- |
| 1 | $321,948 |
| 2 | $249,704 |
| 3 | $193,671 |
| 4 | $150,212 |
| 5 | $116,505 |
| 6 | $90,361 |
| 7 | $70,084 |
| 8 | $54,357 |
| 9 | $42,160 |
Watch The Super MILLION$ Action Unfold on Twitch
You can watch the final table action from the Super MILLION$ final table over on the official GGPoker Twitch channel. All the action is streamed with cards-up coverage so you can see how nine of the world's best poker talent play poker.
Improve Your Game in Time for the WSOP with the GGPoker Smart Hud
Boost Your Bankroll With These GGPoker Welcome Bonuses
Don't have an account? Download GGPoker via PokerNews and get set receive plenty of rewards when you deposit at least $20.
You'll get $40 in free tickets over the first six days following your eligible deposit, no strings attached! All free tickets awarded as part of this promotion will expire after 30 days
| Day | Instantly Credited Tickets | Extra All-in Or Fold Challenge |
| --- | --- | --- |
| Day 1 | $9.50 in Spin & Gold Tickets | Play 100 AoF Hands – Get $2 Cash |
| Day 2 | $5.00 in Spin & Gold Tickets | Play 200 AoF Hands – Get $4 Cash |
| Day 3 | $4.00 in Spin & Gold Tickets | Play 300 AoF Hands – Get $6 Cash |
| Day 4 | $5.00 in Spin & Gold Tickets | Play 400 AoF Hands – Get $8 Cash |
| Day 5 | $6.50 in Spin & Gold Tickets | Play 500 AoF Hands – Get $10 Cash |
| Day 6 | $10.00 in Spin & Gold Tickets | Play 1,000 AoF Hands – Get $15 Cash |
But to grab up to $60 in additional rewards, simply play All-In or Fold on each of a six days. Hit the daily hand targets to claim up to $45 in cash. Complete all 6 AoF Challenges and get a $15 GGMasters Satellite Ticket on Day 6!