Illinois sports betting is legal and live … but no one can bet.
The state requires bettors to sign up in-person to use a sportsbook's online platform, but casinos are closed because of COVID-19. Rivers Casino took the first in-person bet on March 9, 2020, but no online sports betting sites are up and running yet. Expect BetRivers to get online in the next month or two.
The only online operators allowed in Illinois from the start are ones run by companies that already own casinos in the state.
The first standalone online sportsbook (like DraftKings or FanDuel) won't come to Illinois for another 18 months — so late 2021 or early 2022. That means full online registrations won't come until then, either.
Illinois has the most uncertainty and confusion among states that passed sports betting bills around what the market will look like thanks to successful special interest lobbying done by casino companies already in the state.
There are rumors that the rules might be changed in the wake of COVID-19. but here's what we know about Illinois sports betting so far.
IL Sports Betting Table of Contents
Possible Sites & Apps
How IL Sports Betting Compares
FAQ
Place Your First Bet
Tips
Teams to Bet
IL Sports Betting Timeline
Casinos in Illinois
Illinois Sports Betting Sites & Apps
Many states require online sports betting sites like FanDuel and DraftKings to partner with existing casinos in order to offer their products online. It's worked fine in New Jersey — the big online players get market access, and casinos don't get left in the dust because they can't or don't want to scale their own online operations.
Illinois took things one step further. For the first 18 months, the only online operators allowed are ones that own casinos in the state.
Special-interest lobbies fought on behalf of Illinois casino owners who wanted to keep DraftKings and FanDuel out of the state's sports betting environment forever — and lawmakers settled on 18 months.
A casino can partner with operators like DraftKings and FanDuel, but only the casino brand can be advertised. The casino has to own 80% of the business if another brand is used.
BetRivers should be first to offer online betting because its parent company Rush Street Interactive owns Rivers Casino in Des Plaines, Ill. William Hill and PointsBet (which entered a 20-year partnership with Hawthorne Race Course) should be in Illinois soon, as well.
Barstool Sportsbook, which isn't live in any states yet, will have a presence. Its new parent company Penn National owns three casinos in Illinois.
DraftKings and FanDuel are well-capitalized and could buy a smaller casino, racetrack or retail operation so they can offer sports betting in the first 18 months.
Licensing fees — up to $20 million for online-only operators and $10 million for land-based casinos to offer online betting — are also among the highest of any state, which will prevent smaller players from entering the market.
It already flushed out USA Sports Gaming, which planned to launch BetChicago but turned its attention to Indiana instead.
Here are a few sites and apps that you can expect to see in Illinois.
Expect more books to come to Illinois in the coming years. But we likely won't see the 15+ like New Jersey has given the high barrier of entry.
Click to return to table of contents.
How Illinois Sports Betting Compares
We graded Illinois' sports betting bill and experience relative to other states. As of June 2020.
Overall Illinois Sports Betting Grade: C
Illinois got the online betting part right, but botched seemingly everything else, at least in the short term.
Mobile Betting Options: C
Illinois will eventually have full online betting. It just might not come until 2022.
Overall, Illinois has created an environment with a high barrier to entry for operators (unlike New Jersey and Colorado). That will make things worse for consumers, since they'll have fewer betting options.
Sign Up & Deposits: C-
Again, full online sports betting will come to Illinois. That includes online registrations and deposits. But that won't happen until late 2021 or early 2022.
Illinois Gov. J.B. Pritzker did suspend the in-person registration rule during COVID-19, but no sites are live yet and it's unclear when that rule will go back into effect.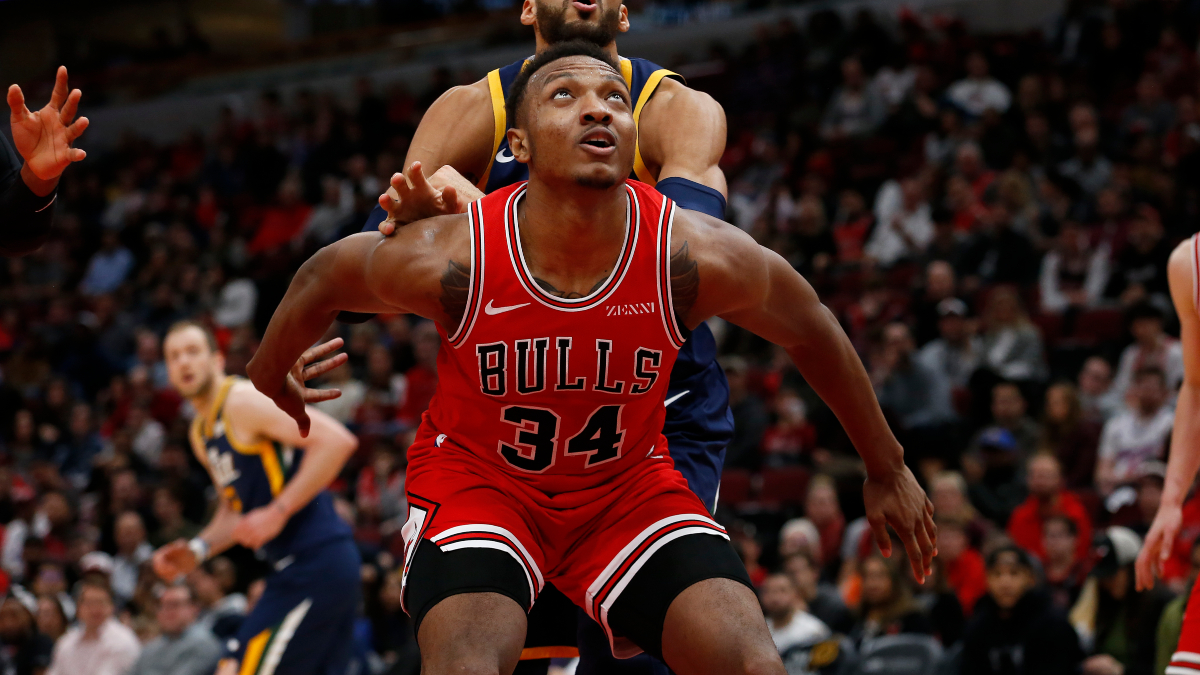 In-person registrations are bad for consumers (who can't easily shop for the best prices) and for operators (because it will be more difficult to drive new customers).
Illinois' casinos are not centrally-located, either, outside of a cluster in the Chicagoland area. If you live in Chicago, it will be easy to sign up for only a few sportsbooks.
Fair Pricing: TBD
We haven't seen any online odds from Illinois sportsbooks yet, so we'll wait to see how fair the pricing is.
Offerings: B-
Illinois went the New Jersey route with college sports, banning wagers on any college teams in the state.
Illinois has just three Division I football teams (Illinois, Northwestern, Northern Illinois) and 13 D-I basketball teams. It may not seem like much, but on a college football Saturday, that could eliminate 5% of the slate. On a big college basketball Saturday, it could be close to 10% of the slate.
Illinois also requires operators to purchase "official league data," which could cost sportsbooks even more more that they'll then be required to pass onto consumers.
The Good: Full Online Betting
Illinois knows the revenue power of accessible gambling.
Illinois bettors wagered more than $20 billion on slot machines in bars in 2019, generating $528 million in tax revenue. The state began allowing those slots in 2009.
Sports betting won't be quite the boon, but the only way to generate meaningful revenue is with full online betting. New Jersey has proven that, with more than $60 million in revenue for the state in the last 24 months.
Illinois got that part right, then made things infinitely more complicated.
The Bad: Complicated Market Entry
Illinois could not have made things more difficult for big online players like DraftKings and FanDuel (other than outright bans, which was on the table for a time).
That will create fewer sportsbook options, little competition and therefore a less friendly environment for bettors.
Illinois will not allow standalone online operators for the first 18 months in order to give companies with casinos in the state a head start at acquiring customers.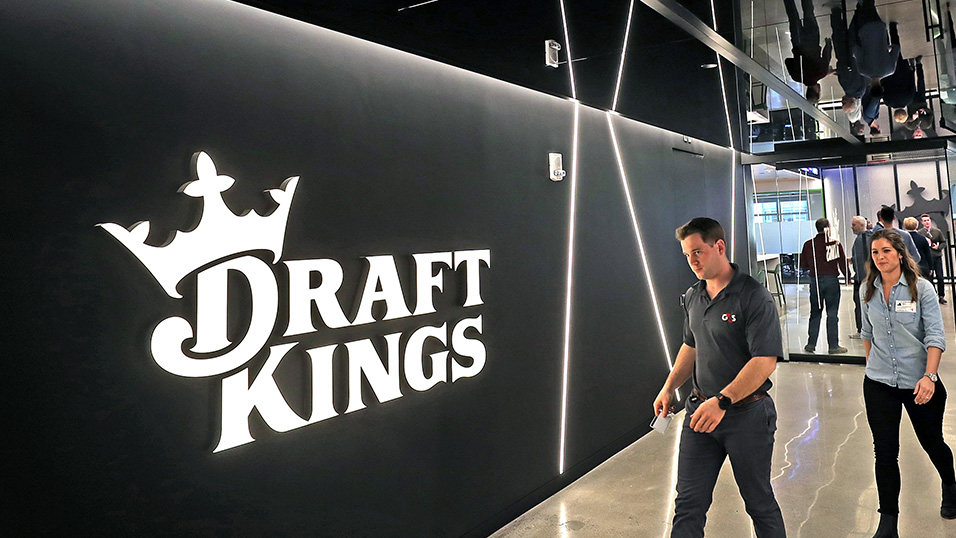 Those operators with land-based casinos need to pay only a $10 million operating fee (which very high compared to other states). Online operators must pay $20 million.
So FanDuel and DraftKings now must weigh their options — is it worth buying a casino and paying only $10 million in fees to get market access in the first 18 months? Or should they wait, save on the casino cost and pay $20 million in fees in 18 months?
Maybe things shake out fine and by 2022, we're not having these conversations. But for now, Illinois got plenty wrong.
Click to return to table of contents.
Illinois Sports Betting FAQ
Is Online Sports Betting Legal in Illinois?
Yes, online sports betting is legal in Illinois, but it's not live yet.
How Old Do I Have to Be to Bet?
You must be 21 years old to bet on sports in Illinois.
Can I Use Draftkings Sportsbook in Illinois?
Illinois bettors will be able to use DraftKings Sportsbook in 18 months, but possibly sooner.
Is Bovada Legal In Illinois?
Bovada is an illegal offshore sportsbook that operates without jurisdiction by any governing body. It's not legal in Illinois and won't be necessary to use soon with legal operators coming online.
Can I Bet If I'm in Illinois, But Don't Live There?
Assuming Illinois follows the lead of other states, anyone inside the state borders can bet. The trouble is that in-person registrations require you to go to a casino to sign up. However, once you're signed up, you can bet anywhere.
Where Can I Make a Sports Bet in Illinois?
As of June 2020, nowhere. But eventually, you'll just need to be inside state borders to bet.
Who Can Apply for a Illinois Sports Betting License?
The licensing rules are complicated. Online-only operators will pay a $20 million fee and can only enter the market after 18 months.
Any company that owns a land-based casino can begin offering online sports betting right away and must pay up to a $10 million license.
Are Any Sports Off Limits?
Betting on college teams from Illinois is prohibited, which eliminates three FBS football teams and 13 Division I basketball teams.
Click to return to table of contents.
How to Place a Sports Bet in Illinois
It's more difficult to sign up and place a bet in Illinois than many other states. At least right now.
Let's use BetRivers as an example.
1. Go to a Physical Sportsbook
To win at sports betting, you want to have many accounts so you can shop for the best lines. Illinois makes that difficult since you have to sign up in person.
To sign up to bet online at BetRivers, you need to go to Rivers Casino in Des Plaines, about 17 miles northwest of downtown Chicago. The Blue Line on Chicago's "L" train system gets you about a mile from Rivers, and you can either take the bus or walk the remainder.
2. Sign Up
Head to the sportsbook inside the casino to sign up. You'll be required to fill out paperwork verifying your identity.
3. Deposit
You can either deposit money in person while you're signing up, or online once you return home.
4. Place a Bet
Bet Rivers offers fair odds and an adequate mobile app. Download it, sign in, and verify your location to bet.
Congrats! You've just placed your first sports bet (now go track it in The Action Network app).
Click to return to table of contents.
Illinois Sports Betting Tips
Sports Betting for Illinois Beginners
New to sports betting? Check out our 11 sports betting tips for beginners so you can get started on the right foot in Illinois.
Sports Betting Glossary
Sports betting has a dictionary of its own that you'll want to get familiar with if you're new to the space. Get up to speed here with our sports betting glossary.
Sports Betting Mistakes to Avoid
You're probably ready to unload some bets on the Chicago Bears and Bulls, but you need to be careful if you're going to stay afloat in the sports betting world. Here are nine mistakes to avoid.
Click to return to table of contents.
Illinois Teams to Bet on
Illinois has no shortage of professional and college teams to bet on:
Pro Sports Teams
Chicago Bears (NFL)
Chicago Bulls (NBA)
Chicago White Sox (MLB)
Chicago Cubs (MLB)
Chicago Blackhawks (NHL)
Chicago Sky (WNBA)
Chicago Fire (MLS)
All of Illinois' professional sports teams are based in and around Chicago. The Bears and Fire play at Soldier Field (east of Near South Side). The Blackhawks and Bulls play at United Center in Near West Side, and the Sky at Wintrust Arena in Near South Side.
The Cubs call historic Wrigleyville and Wrigley Field in the North Side home, while the White Sox play at Guaranteed Rate Field in the South Side.
Division I Football & Basketball
Northwestern Wildcats
Illinois Fighting Illini
Northern Illinois Huskies
Division I Basketball Only
DePaul Blue Demons
Western Illinois Leathernecks
Illinois at Chicago (UIC) Flames
Southern Illinois Salukis
Bradley Braves
SIUE Cougars
Loyola Ramblers
Illinois State Redbirds
Eastern Illinois Panthers
Chicago State Cougars
Other Events
2020 has been a little different, but Illinois normally plays host to a number of other sporting events throughout the year, including…
John Deere Classic (PGA)
BMW Championship (PGA)
Frozen Four (2017)
NCAA Tournament Elite Eight (2022)
Chicago Bowl (TBD)
Click to return to table of contents.
Illinois Sports Betting Timeline
August 2018: Illinois lawmakers hold first hearing on legalized sports betting.
February 2019: Illinois begins to hammer out details for a sports betting bill.
March 2019: Neil Bluhm, a casino mogul who owns Rivers, begins the charge to keep FanDuel and DraftKings out of the state. He argued that their DFS operations had been running against Illinois law for years, and this should be punishment.
June 2019: Illinois lawmakers create a compromise between the two parties, allowing online-only operators to enter the market after 18 months.
Gov. J.B. Pritzker signs the sports betting bill into law.
December 2019: Illinois begins the sports betting license application process.
March 2020: Rivers Casino opens the first sportsbook in the state, days before casinos shut down due to COVID-19, and before any online operators could get live.
June 2020: Gov. J.B. Pritzker lifts the in-person registration rule temporarily, but no books are live online yet.
Click to return to table of contents.
Illinois Casinos
Illinois has more than a dozen casinos in the state — some riverboat, some land-based. Here are the casinos and associated sportsbooks that we know of so far.
Casino Queen
City: East Saint Louis
Phone: (618) 874-5000
Sportsbook: TBD
Harrah's Joliet
City: Joliet
Phone: (815) 740-7800
Sportsbook: TBD
Harrah's Metropolis
City: Metropolis
Phone: (618) 524-2628
Sportsbook: TBD
Hollywood Casino Aurora
City: Aurora
Phone: (630) 801-1234
Sportsbook: Penn National/Barstool
Grand Victoria Casino
City: Elgin
Phone: (847) 468-7000
Sportsbook: TBD
Hollywood Casino Joliet
City: Joliet
Phone: (888) 436-7737
Sportsbook: Penn National/Barstool
Argosy Casino Alton
City: Alton
Phone: (800) 711-4263
Sportsbook: Penn National/Barstool
Rivers Casino Des Plaines
City: Des Plaines
Phone: (888) 307-0777
Sportsbook: BetRivers
Par-A-Dice Casino
City: East Peoria
Phone: (309) 699-7711
Sportsbook: Boyd Gaming
Jumer's Casino & Hotel
City: Rock Island
Phone: (800) 477-7747
Sportsbook: TBD
Click to return to table of contents.