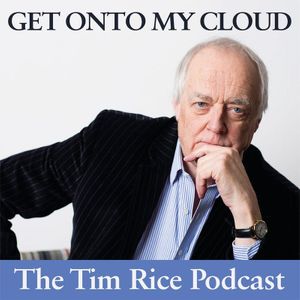 Tim returns to some of the songs he co-wrote for the cinema, before he joined the Disney animation circus in the 1990s. Songs with music by John Barry, Marvin Hamlisch and Andrew Lloyd Webber – sung by A-listers Rita Coolidge, Bing Crosby and Perry Como. Plus a thank you to Tim Sheader for being the first post-Covid director/producer to stage a musical in London – a wonderful interpretation of Jesus Christ Superstar – which gives Tim Rice an excuse to feature the magnificent Murray Head.
Get Onto My Cloud has Tim at his chatty witty best, where he talks about his career in theatre and music, his colleagues and friends (plus the odd foe) and sometimes roams off stage to discuss other important matters in his life such as cricket, astronomy, Sunderland FC and boxer dogs.
You can also expect to listen to recordings of some of his favourite lyrics (not always the obvious ones) and he reveals how and why some shows worked brilliantly and some didn't.
Described as "Relaxed, casual, essential listening for musical theatre fans and historians"
Sir Tim Rice wrote the lyrics for Joseph and the Amazing Technicolor Dreamcoat, Jesus Christ Superstar, Evita, Chess and The Lion King, to name but five.
The composers he has worked with include Andrew Lloyd Webber, Elton John, Alan Menken, ABBA's Bjorn and Benny and Freddie Mercury.