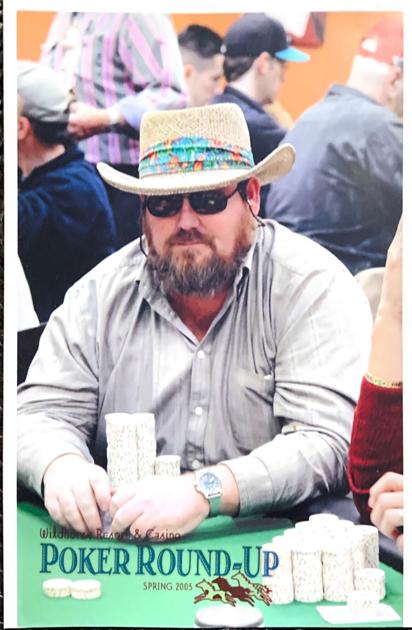 Valley Hills Funeral Home
On the morning of September 15, 2020, Norman Wayne Childress peacefully left this world in search of the ultimate poker game.
Norm was born on August 19, 1958 to Thurman Junior Hawkins and Joy Eliese Mondor Hawkins in Yakima, WA. His parents divorced when Norm was quite young, and then Ralph Childress entered their lives, the "Dad" that Norm adored. He attended Outlook Elementary School and Sunnyside Junior High School. After his Dad passed away, the family moved to Naches, and Norm became involved in football, wrestling, and baseball at Naches High School, where he graduated with the class of 1976. During high school, he worked for the U.S. Forest Service. He attended Yakima Valley College, and his first job was with the U.S. Soil Conservation District in Yakima. In October 1978, he began a 37 year career with Benton County Road Department (now known as the Public Works Department). The county professional engineer at that time, Mr. Dale Bean, recognized Norm's potential and promoted him to the Traffic Engineer position. A subsequent county engineer, Mr. Dennis Skeate, also took a chance on Norm's abilities, and they both became certified accident reconstruction experts for the county, which entailed training at Northwestern University in Chicago, IL and classes through the University of Washington. Norm loved to share road trip adventures he and Dennis experienced as they traveled to and from the trainings. During all his years at Benton County, he told people he would someday be a county commissioner.
Norm was appointed by Grandview Mayor Carl Stevens to the Grandview Planning Commission in the early 1990's. Norm was then elected to the Grandview City Council in 1993, and served as a councilman until 2005 at which time he was elected as Mayor of Grandview, a position he proudly held until 2018. Norm took great pride in projects throughout Grandview which were completed during his tenure on council—Wal-Mart Distribution Center, Grandview Community Center, Grandview Library, Grandview Downtown Revitalization to name just a few.
Norm retired in January, 2015 to tinker in his workshop and play poker, his absolute favorite pastime, but retired life did not provide enough stimulation so Norm campaigned for and was elected as Yakima County Commissioner for District 3 in 2018, a position he held until his death.
While living in Prosser, he joined a men's baseball team sponsored by Valley Memorial Hospital in Sunnyside, and met his wife, Sandy. They were married November 2, 1979, and enjoyed over 40 years together. Daughter Cara Lee Childress joined the family in 1981, and son Joshua Wayne Childress was born in 1983. As Cara and Josh grew up, Norm was very involved in all their activities, coaching teams, transporting teammates to and from games, serving as statistician and their #1 fan. The "light of Norm's life" arrived 11-08-12, and Sebastian has always said Grampa is his favorite!
Norm himself kept busy with church league softball and racquetball. He and his racquetball partner, Steve Becken, were known as the "Bruise Brothers" because opponents routinely left the court with a bruise or welt. Norm then discovered Texas Hold 'Em poker, and casino staff and patrons always recognized his signature Hawaiian shirts with matching hats which he painted to match. Annually each June Norm would head to Las Vegas to play in the World Series of Poker and reconnect with friends around the poker table. His welcome at most major casinos was similar to Norm on CHEERS, and of course he loved every minute of it!
In light of the Covid-19 pandemic restrictions, there will be no formal service. A memorial service will be scheduled when allowed. The family respectfully requests NO FLOWERS. Memorials may be made to: Heartlinks Hospice and Palliative Care, the Yakima Valley Fair and Rodeo Foundation, the Yakima Humane Society, or a charity of your choice.
Condolences may be left for the family using our online guestbook at www.valleyhillsfh.com.