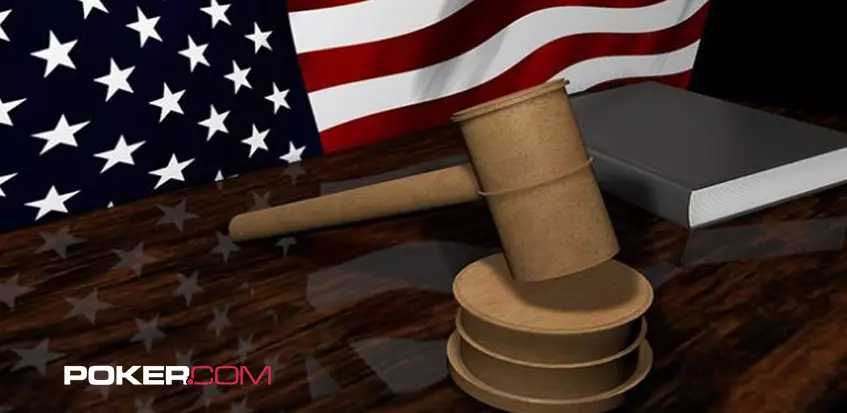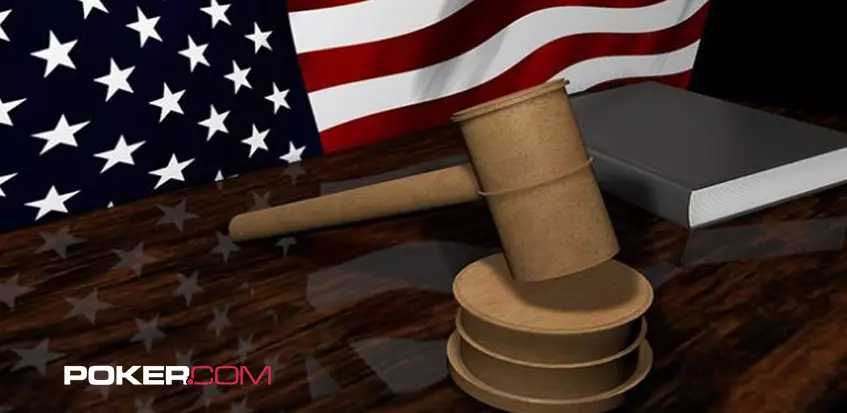 Is online poker legal in South Carolina?
Live poker is non-existent in South Carolina, but what about the online game? While state authorities are quite strict about the live game, can South Carolinians play online poker without breaking any laws?
Online poker laws in the state of South Carolina
If there's one thing we're sure of with regards to gambling in South Carolina, it's the fact that the state authorities do not like it. This is apparent from the comprehensive list of laws the Palmetto State has against the practice.
The relevant laws can be found in the South Carolina Code of Laws, Title 16 – Crimes and Offenses, Chapter 19 – Gambling and Lotteries. We're going to take a look at section 16-19-40 which deals with unlawful games and betting and reads as follows:
If any person shall play at any tavern, inn, store for the retailing of spirituous liquors or in any house used as a place of gaming, barn, kitchen, stable or other outhouse, street, highway, open wood, race field or open place at (a) any game with cards or dice, (b) any gaming table, commonly called A, B, C, or E, O, or any gaming table known or distinguished by any other letters or by any figures, (c) any roley-poley table, (d) rouge et noir, (e) any faro bank (f) any other table or bank of the same or the like kind under any denomination whatsoever or (g) any machine or device licensed pursuant to Section 12-21-2720 and used for gambling purposes, except the games of billiards, bowls, backgammon, chess, draughts, or whist when there is no betting on any such game of billiards, bowls, backgammon, chess, draughts, or whist or shall bet on the sides or hands of such as do game, upon being convicted thereof, before any magistrate, shall be imprisoned for a period of not over thirty days or fined not over one hundred dollars, and every person so keeping such tavern, inn, retail store, public place, or house used as a place for gaming or such other house shall, upon being convicted thereof, upon indictment, be imprisoned for a period not exceeding twelve months and forfeit a sum not exceeding two thousand dollars, for each and every offense.
As you can see, poker is included under part (a) which mentions any game with cards. Interestingly, in 2009, a court ruled to overturn the convictions of several men who were charged under this law for playing a social home game. The argument was that poker was a game of skill. Unfortunately, that ruling was reversed by the Supreme Court stating that the matter of skill was irrelevant as it was a game of cards. The vague wording of this archaic law has caused quite a stir with some people asking for the law to be amended or rewritten to provide clarity.
There are specific locations mentioned as being covered by the law. If there are multiple people in home playing poker then we can assume that it would be considered a 'house used as a place of gaming'. But could a home where you play online poker be considered the same? The law is too vague to say one way or the other.
So let's go ahead and assume that online poker is illegal, what are the punishments for playing the game?
They're actually pretty tame. Jail time of 30 days and/or a fine of up to $100. And that stay in jail could be avoided according to the following:
Upon conviction of any person under any of the provisions of Sections 16-19-40, 16-19-50 or 16-19-90, the court before whom such conviction shall take place shall commit such offender to the common jail of the county in which such conviction shall happen for a period not exceeding the time for which such offender has been sentenced, unless such offender shall sooner pay the fine or fines herein imposed, together with the cost of prosecution.
So in the unlikely event that you would be arrested and charged for the crime of playing a game on your PC, all you need to do is pay the fine and any costs involved and you're good to go. At this point, we should note that the state has never once arrested anyone for playing online poker so that is pretty unlikely to happen.
However, there is one weird statute that could be used in relation to online poker. Section 16-19-70 reads as follows:
Keeping gaming tables open or playing games on the Sabbath.
Whoever shall keep or suffer to be kept any gaming table or permit any game or games to be played in his house on the Sabbath day, on conviction thereof before any court having jurisdiction, shall be fined in the sum of fifty dollars, to be sued for on behalf of, and to be recovered for the use of, the State.
It's plain to see that the state legislators were once quite devout folk. Of course, you can easily avoid breaking this law by not playing on Sunday or just not telling anyone that you are!
The other laws in the legal code cover a host of activities relating to the running of an illegal gambling enterprise. These include setting up a lottery, selling tickets for a lottery, keeping gaming tables, betting on elections, and the best of the lot, adventuring in lotteries. It's clear that many of the South Carolina laws have not been updated for quite some time.
These crimes can carry jail terms of as much as 12 months and fines up to $10,000, but they still don't deter offshore poker companies that continue to serve residents of the state.
And this is even after the state targeted offshore companies in the past. Back in 2011, the US Attorney's Office in Greenville, the Greenville County Sheriff's Office, and the Secret Service busted underground payment processing companies that were used by online poker companies and seized $2million. Since then, the Department of Justice clarified that online poker is not a violation of the Wire Act and so no further action has been taken.
The history of gambling in South Carolina
The earliest form of gambling in the area we now call South Carolina was betting on horse races. Although horse racing itself was reserved for the wealthy elite, the regular folk soon took to gambling on the outcome of the races. With the sport growing in popularity, it wasn't long before the authorities tried to take control of the industry.
Their efforts included the 1712 'Act Against Deceitful, Disorderly, and Excessive Gaming.' But many of these attempts failed miserably as Charles Town (which is now Charleston) became a hub for horse racing in the region. The earliest formal race track was said to have opened as far back as 1734 while the surrounding area is believed to have been home to many gambling houses and saloons.
With South Carolina being one of the primary producers of rice and indigo, plantation owners and their workers would come into Charles Town to spend their cash in the saloons and gambling flourished.
Another popular form of gambling in South Carolina was the lottery. These were local lotteries that weren't quite as big as those held in New England. Incredibly, one local lottery allowed a former slave named Denmark Vesey also known as Telemaque to buy his own freedom after winning $1,500.
By the turn of the 19th century, public opinion was now against gambling and gambling at tables was banned in 1802. By 1846, lotteries were also prohibited. It was over a century before any legal moves were made to allow gambling, but in 1976 charitable bingo was allowed. This was then expanded in 2004 to include electronic bingo.
In 2001, The South Carolina Education Lottery was established and in 2014, charitable gaming laws were amended to allow for raffles.
One of the quirkiest gambling activities in South Carolina was hugely popular in the 80s and 90s. These were video poker terminals that circumvented the laws by not paying out cash prizes directly from the machines. Instead, an attendant would hand over any winnings. These were obviously illegal but they weren't banned until 2000.
The state's only recognized tribe, the Catawba Indian Nation, has been embroiled in legal battles with the state for many years as they try to win the rights to open a casino. Unfortunately, the Supreme Court ruled against them and they have instead diverted their attentions to North Carolina.
Will we ever see online poker legislation in South Carolina?
The Palmetto State has some of the strictest gambling laws in the United States and it seems highly unlikely that state legislators will even contemplate a bill for online poker. The few bills that have been introduced that would allow commercial casinos to open have all failed to gain enough support and without a land-based industry, the online industry has no chance.
What about land-based gambling?
There's not a whole lot of gambling going on in South Carolina. Residents of the state are limited to charitable bingo, raffles, and the state lottery.
And that's it. South Carolinians really don't have a lot to choose from.
Final thoughts
While there are no offline poker rooms in the state, there are several offshore companies that provide services to South Carolinians. And with no records of anyone ever being arrested for playing online poker, we're quite sure that anyone that wants to play the game can do so with no worries.
That said, we'd just like to remind you that the information given or opinions expressed above do not constitute legal advice.
Is online poker legal in South Dakota?
The Mount Rushmore State has a colorful gambling history and the state now has a thriving live gambling industry. But what about the online game? Can South Dakotans legally play online poker?
Online poker laws in the state of South Dakota
While South Dakota has quite a lot of land-based gambling facilities, there are some quite stiff penalties for accepting wagers online and that includes online poker. It's only a guess, but this could be to help protect the revenues of the existing live operators.
Whatever the reason, the state codes contain an entire chapter for internet gaming. This is Chapter 22-25A and explains what constitutes online gambling and outlines the penalties for breaking the laws.
Sounds quite bad, right? That is until you realize that the laws actually address those who run the games and not individual players.
Those who operate illegal gaming enterprises face the following:
Violation a felony. Any person who violates § 22-25A-7 or § 22-25A-8 is guilty of a felony as follows:
(1) For a first offense, a Class 6 felony;
(2) For a second or subsequent offense, a Class 5 felony.
To understand how the state treats an individual player, we need to take a look at the general gambling laws. These can be found in Chapter 22-25, 'Gambling and Lotteries.'
Section 22-25-1 reads as follows:
Gambling defined–Keeping gambling establishment–Letting building for gambling–Misdemeanor.
Any person who engages in gambling in any form with cards, dice, or other implements or devices of any kind wherein anything valuable is wagered upon the outcome, or who keeps any establishment, place, equipment, or apparatus for such gambling or any agents or employees for such purpose, or any person who knowingly lets any establishment, structure, place, equipment, or apparatus for such gambling is guilty of a Class 2 misdemeanor.
The wording 'gambling in any form with cards' is a bit of an issue as it could include poker. Having said that, this law is decades old and while it is technically enforceable, it has never been used to arrest or charge a person who plays online poker at home.
So, in short, if you run an illegal online poker business; you're in trouble. If you play online poker at home; you're in the clear.
The history of gambling in South Dakota
The first settlers of what was then called Dakota were a mix of trappers, fur traders, and homesteaders. But the 1874 discovery of gold in the Black Hills changed all of that in an instant.
There was a rush of prospectors, miners, and all the people of a ming camp, and the region's population grew rapidly. This huge influx of people brought all kinds of businesses to the area, but the most popular were the gambling houses and saloons. Before long, the town of Deadwood sprang up and became a hub for all kinds of debauchery. Poker was king and the town was a popular haunt for some of the most famous and infamous players of the time.
One such person was James Butler 'Wild Bill' Hickok who came to the town seeking his fortune. Unfortunately, he was shot in the back while playing a game of poker at Nuttal & Mann's Saloon. After he beat a young man named James McCall, he offered him a few coins to buy his dinner. McCall returned the next day and shot Wild Bill in the head. The hand he was playing at the time, a pair of black aces and a pair of black eights, became known as the 'Dead Man's Hand.'
Another well-known character from this time was 'Poker Alice' Ivers. When her husband died in a mining accident, Alice used the skills her husband had taught her and took to the tables of Deadwood. She worked as a dealer and when not at work could be found playing poker and winning more often than not.
By 1889, after South Dakota became a state, the local authorities decided to clean up the many lawless towns. The new state constitution outlawed any form of gambling. All forms of gambling remained illegal until 1933 when horse racing was introduced and with it pari-mutuel wagering.
In 1986, the state lottery was established and in 1989 the state's first casinos opened for business. 1993 saw more real-money gambling venues added to the list with the signing of the state's tribal compacts.
While sports betting is currently prohibited, the state's electorate will get to vote on the matter in November 2020.
Will we ever see online poker legislation in South Dakota?
That seems highly unlikely given that the state has gone to such lengths to define unlawful internet gambling in its legal code.
There's also the fact that as a sparsely populated state, the demand for the online game may not be enough to justify a state-regulated industry. The only way it would be feasible would be if interstate traffic compacts were signed like the one that brings the Nevada, Delaware, and New Jersey online industries together.
What about land-based gambling?
There are around 30 casinos in South Dakota with many of them located in or near to Deadwood. There are also several tribal casinos operated by the Sioux and Sisseton Wahpeton Oyate tribes. Many of the casinos offer the complete range of casino games while poker rooms tend to be found mostly at the Deadwood casinos.
Pari-mutuel wagering is available at the state's two horse tracks while South Dakotans can also play the state lottery and take part in charitable gaming events.
Final thoughts
It's clear from the state's legal code that the authorities are more interested in targeting illegal operators than individual players. This means that anyone who wants to play online poker in South Dakota can do so at one of the offshore platforms that services the state without fear of getting into any legal trouble.
That said, we'd just like to remind you that the information given or opinions expressed above do not constitute legal advice.