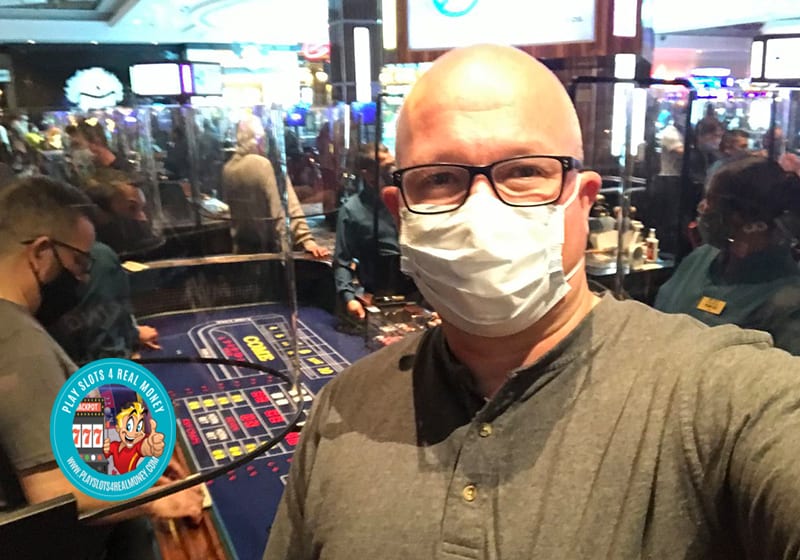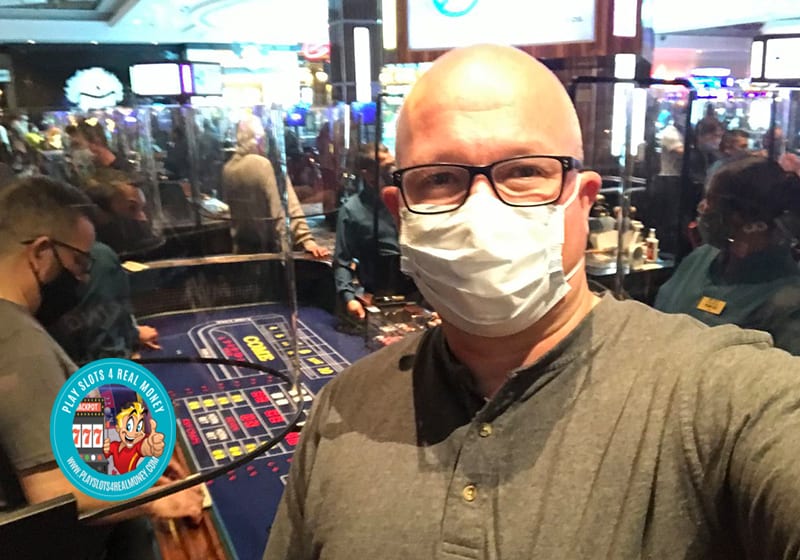 All across the country, land-based casinos are reopening for business. Most of them were shuttered in mid-March to slow down the spread of the coronavirus. Las Vegas started opening some of its casinos on June 4. Atlantic City in New Jersey is still closed but in the planning stages of reopening its doors.
NJ Advance Media columnist Steve Politi decided to take a trip to Foxwoods Resort Casino in Connecticut. He wanted to get a feel for how things will look when Atlantic City does open its casinos.
What Is The New Normal Of Atlantic City And Casino Gambling?
One of the first things he noticed was a craps table pit boss with a bottle of industrial-strength disinfectant. He then proceeded to wipe down each row of gaming chips. Unfortunately, the smell was overpowering at times. The table was scheduled to open at 12 p.m. but the entire cleaning process went on for twenty minutes.
Standing at the craps table, Politi was surrounded by plastic barriers on three sides. His first though was the "cone of silence" in the old Get Smart TV episodes. These plastic barriers are designed to protect players as well as casino dealers.
All the dealers wore masks which made things difficult to understand. The barriers only added to the trouble of hearing what anyone was saying.
An Interesting Find: Legal NJ Sports Betting Revenue Set To Hit Over 1 Billion.
Thousands of gamblers showed up for Foxwoods' grand reopening.
They were all separated by six feet as the first entered the casino floor. Masks were required and temperatures were checked. Any patron with a reading of 100.4 or higher was turned away.
That will be the new norm at most casinos for the foreseeable future. How long these requirements will stay in place remains to be seen. Yet, it is safe to say they will last all summer long.
New Jersey was one of the hardest hit states during this pandemic. That is why it will take a few extra weeks to get Atlantic City back up and running. When they do reopen, patrons can expect the same stringent safety requirements.
Every other slot machine will be shutdown. There will also be strict limits at table games. Blackjack tables are limited to three players. Roulette limits are anywhere between three to six players depending on the casino. At Foxwoods, the limit was three.
The casino floor will be loaded with multiple hand sanitizer stations.
The sign at this casino read, "A clean hand is the best hand." How well all of these precautions work is the big question at hand. Everything the casinos are doing is a protected measure against the coronavirus. Yet, nothing is fool proof.
Anyone entering a casino floor that is still held to 50 percent capacity does so at their own risk. Foxwoods' casino gaming area is restricted to just 20 percent. This makes finding a place to gamble all the more harder.
The one good thing for Atlantic City is practical experience. They have time to learn what has worked and what has not at casinos that have already reopened.
• Source: Get ready, Atlantic City: Casino gambling during the coronavirus is a surreal experience From Nj.com On June 4, 2020.


Tagged with: entertainment • New Jersey • News